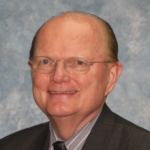 About Company
Dr. Gerald Hill brings a wealth of knowledge, experience and a strong leadership track record to HYA. He's a successful developer of people and effective leader of organizations with 28 years of experience as a school district superintendent. Recently retired from the West Bloomfield School District in Michigan after ten years, Dr. Hill was also a superintendent of two distinguished school districts in suburban Chicago , IL. Additionally, Jerry worked in educational leadership capacities in Missouri, Texas and Minnesota.
Dr. Hill's background offers a proven track record of strategic planning, leadership coaching, designing effective programs, developing strong organizational teams (emphasizing diversity, equity and inclusion), astute financial planning, building solid long-term relationships with boards of education and community leaders. Strengths include visionary leadership, excellent communication skills, leadership coaching and an inclusive, collaborative, results-oriented decision-making style.
Dr. Hill also served as an organizational health consultant and leadership coach while working in the Chicago, IL area as a superintendent in Glenview School District 34. His clients included several schools within the Chicago Public Schools and many suburban school districts in the Chicago metropolitan area, including Elmhurst, Batavia, Marquart, and Arlington Heights SD 25.
University of North Texas – Ph.D. Admin. Leadership
University of Minnesota – MA Elementary Education
University of Minnesota – BS Elementary Education