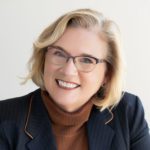 Catherine Finger, Ed.D, PCC
About Company
Catherine brings over 35 years of successful experience as an educational leader at the middle school, high school, and higher education levels. During her educational career teaching, leading, and serving, she participated on numerous local, state, and national boards and received numerous awards and recognitions for her leadership and contributions. Upon retirement as a public high school superintendent, she completed over 250 hours of graduate level training in preparation for her journey as an executive coach.
Her executive coaching practice is centered around working with school superintendents, upper-level military leaders, law enforcement personnel, and C-suite executives and mid-managers primarily in the energy and technology sectors. Passionate about helping her clients maximize potential and drive sustained, measurable performance improvements, her coaching approach is grounded in mindfulness, Emotional Intelligence, Appreciative Inquiry, and applied neuroscience research. Catherine builds strong and trusted relationships with clients, is an effective listener, and has an inclusive and interactive style of facilitation. Her work is focused on strengthening leadership competencies and performance while enhancing well-being, building resilience, and deepening our awareness of the positive. She comes alongside clients as an empathetic thought partner, offering support in the midst of challenges, helping clients gain clarity and insight while illuminating strategies to overcome obstacles and recognize opportunities in today's demanding leadership arenas.
Catherine's passion to contributing to the well-being of others prompted her to pursue training and licensure as a Chaplain for first responders. When she is not whole-heartedly engaged in coaching, writing, or Chaplain-related activities, you will find Catherine enjoying a wide range of family and friends—or on the back of a horse. 
Education,  Certification, & Awards: 
National Board Certified Health & Wellness Coach
Positive Psychology-Based Health & Well-Being Coach Certification
Emotional Intelligence (EQi 2.0 & 360) Coaching & Assessment Certification
Advanced Executive and Personal Coach Certification-CEC
Professional Coach Certification—International Coaching Federation
Doctoral Degree—Instructional Leadership, National-Louis University
MA in Spanish Literature; Language, University of Northern Iowa
BA, University of WI- Stevens Point
2023 Executive Coach of the Year—Corporate America Today
2022 Executive Coach of the Year—Brainz 500 & Global 100 Awards
2022 Executive Coach Award—CEO Today
2022 Detroit Area Top 5 Executive Coach of the Year—Influence Digest
Award-winning author and frequent contributor to professional journals
Licensed Chaplain (IFOC) serving as volunteer local law enforcement chaplain