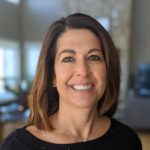 About Company
Continuous School Improvement and Program Evaluation Expert
Chris Conley, Ed.D, is a highly accomplished education leader with expertise in
continuous school improvement and program evaluations. She has achieved impressive
results as the Park City School District superintendent, including increasing the district's
graduation rate from 89% to 97%, raising secondary Hispanic students' proficiency in
English Language Arts from 11% to 38% in just three years, and focusing on improving
outcomes for English Language Learners and Native American students. Conley's
leadership has also resulted in numerous accolades for the district, including being
named the best district in the state by Business Insider and having the best high school
according to US Today in 2018.

In addition, Conley has been recognized for her work in education, including being a
guest presenter at the National Indian Educators Association and receiving the
Outstanding Doctoral Student Award from the Arizona School Administrators
Association in 2010 for her dissertation on the learning styles of Native American
elementary students and effective utilization of these styles. She spearheaded the
creation of a full-day preschool for 4-year-olds and has been recognized internationally
by the Spain and French Embassies for the district's Dual Language programs, which
have earned it the distinction of being one of eight Label Franc Distinguished Schools
and a distinguished International Spanish Academy in the United States. Conley's focus
on technology in education has also yielded notable results, with the district being
named the only Apple Distinguished Program in Utah from 2014-16 and spearheading
the first program to teach elementary students how to code.

Conley's commitment to community health and safety is evident in her efforts to
combat the opioid crisis. She not only spearheaded legislation to make synthetic
opioids illegal in Utah but also speaks at numerous national and state engagements to
raise awareness of the issue and advocate for solutions. Various publications and
organizations have recognized her efforts to combat the opioid crisis. She received the
Outstanding Public Health Advocate award from the Arizona Medical Association in
2019 and the Park City Policy Chief's Award for Service in 2018.

Dr. Conley's leadership extends beyond her district to a national level, serving on the
National Appointment Legislative Committee for ASCD and presenting at the AASA
Large District Consortium and as a keynote speaker at the AASA Women's Leadership
Conference. She was also appointed to the State Safety Task Force by Superintendent
Hoffman. Dr. Conley's unwavering commitment to student success and improvement
has made a lasting impact on education.