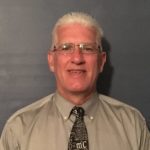 About Company
Dana Brown has a Masters Degree in Education Administration from the University of Massachusetts at Boston with 40 years experience, including 16 years as a Principal in three different schools, two of them turnaround high schools.
Throughout his career Mr. Brown has been at the forefront of raising expectations and performance levels for all students. He was the Massachusetts Principal of the year in 2016 and now mentors school leaders. Mr. Brown has participated in several panels on such topics as DACA, Social and Emotional Learning, Early College Design, Hiring/Interviewing, Restorative Practices, and the Power of Relationships and Dropout Prevention.
Mr. Brown has served in key advisory roles including as past member of the Board of Governors of the Regional Educational Laboratory Northeast and Islands, past member and co-chair of the Dual and Concurrent Enrollment Advisory Group for the Massachusetts Department of Higher Education, and past member of the Massachusetts Department of Elementary and Secondary Education Principal's Evaluation working group, among others. The Massachusetts School Administrators Association made social/emotional learning and the mental health of students and staff its priority area of focus when Mr. Brown served as its President.
University of Massachusetts at Boston, Masters in Education Administration
Boston College, Bachelors in Secondary Education, History