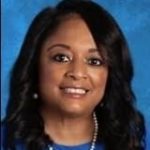 Dr. Gale Denise Story Satchel
About Company
Dr. Gale Denise Story Satchel
With more than 27 years of hands-on educational experience ranging from early-childhood education to post-secondary education to District Superintendent, Dr. Satchel has had the honor of many diverse opportunities to serve stakeholders in a multitude of ways.
People to People, Inc. — As delegation leader, Dr. Satchel has travelled to Canada, Australia and European Countries. These educational tours have afforded her many diverse cultural experiences.
At the discretion of Alabama Governor Kay Ivey, Dr. Satchel serves on the Alabama Partnership for Children Board of Directors, and the Superintendents' Board for the Alabama High School Athletic Association.
Dr. Satchel currently serves her community on several not-for-profit organizations including Listerhill Credit Union, Helen Keller Birthplace Foundation, Sheffield Kiwanis Club, Tuscumbia Lions Club, Greater Shoals Rotary Club, and Helen Keller Hospital Foundation.
As the first African-American woman to be elected as Superintendent for the Colbert County School District, Dr. Satchel served 2700 students, 407 employees and supervised 43 bus routes. Of the eight schools in the District, five are Title I elementary schools (pre-k through 6 grade). The three high schools serve students in grades 7 through 12.
Dr. Satchel is principled, courageous and dynamic and continually raised the bar. As a solid leader, she and her team have an array of accomplishments. To name a few:
Established a Student Ambassador Program
Established an Education Foundation (awarded more than $28,000 to classroom teachers via grants)
Renovated six of eight cafeterias
Upgraded science labs in our three high schools
Addressed Financial Literacy by partnering with First Metro Bank to host a branch at each of our three high schools
Partnered with Listerhill Credit Union to provide sneakers for ALL students through Kicks for Kids Program
Decreased chronic absenteeism from 24% to 4.9%
Increased enrollment over the last five years
Increased the number of teachers who are Nationally Board Certified
Increased the number of Pre-K programs from one to nine
Hosted the National Healthcare Science Teacher
Hosted five Eagle Scouts
Increased the average ACT scores
Increased the graduation rate from 57% to 89%
Dr. Satchel is a proud member of the third class of ARC's Appalachian Leadership Institute. The 40 leaders #appalachainLeader will spend nine months learning, connecting and exchanging ideas to strengthen the Region. Additionally, Gale just completed her first TEDxTALK. Her topic centered around the disparity of black and brown students in CIS.
Dr. Satchel's honesty, integrity and leadership has shattered all glass ceilings. She is 100% committed to the next generation, and has an authentic purpose in her quest to address injustice, prejudice and inequalities for all students and staff.