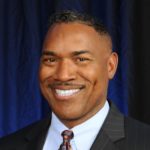 About Company
Dr. Darryl Adams' career in education spans more than 35 years. He has served as a teacher, middle school administrator, high school principal, director and assistant superintendent of human resources, head of negotiations and strategic planning, and for almost a dozen years as Pre-K through adult education Superintendent of Schools. Dr. Adams has worked with the U.S. Department of Education and Office of Educational Technology to help pave the way for 21st Century leadership, connectivity for all, and technology integration into the classroom. Following retirement, he has served as a nationally known leadership development speaker/consultant, educational technology expert, Board, superintendent governance consultant, executive search, and strategic planning consultant.

Dr. Adams received his doctorate from Azusa Pacific University and his Urban Superintendents Academy Program Certificate from University of Southern California. Dr. Adams has served on many non-profit boards, including the John F. Kennedy Memorial Hospital, The Healthy Family Foundation, The Literacy Project Foundation, and the United Way of the Desert. Dr. Adams' dissertation is 'A Multiple-Site Case Study of Instructional Leadership in Low-Performing High Improvement Schools, and he has authored articles for CUE Magazine and ACSA EdCal Magazine. Dr. Adams is a proud ACSA Superintendent Retired-Emeritus.

Dr. Adams has served on superintendent searches in urban areas including Santa Barbara, Hacienda-La Puente and Santa Paula. He is a sought after keynote speaker on Leadership Development, Technology and has presented and or keynoted at The White House, The John F. Kennedy Performing Arts Center, ISTE, SXSW, FETC, TCEA, CUE, NSBA, CSBA, NSBA, and ACSA. He is a member of CAAASA and ACSA. Dr. Adams was recognized by President Obama for his Technology for All Initiative and his innovative Wifi-on-Wheels Initiative.
Areas of Expertise:
Leadership Development
Strategic Planning
Technology Integration
Human Resources
School District Budgets
Negotiations
Facilities/School Building Construction
Board/Superintendent Evaluations
Special Education and Equity
Azusa Pacific University – Doctor of Education – Educational Leadership
California State University, Los Angeles – Master of Education – Education Administration
University of Memphis – Bachelor of Music Education