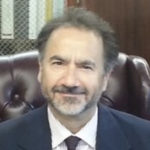 About Company
There is no substitute for experienced quality leadership that directly affects student outcomes. As an educational consultant, Dr. Kliszus brings to bear 45 years of successful experience in education as an adjunct professor, CEO of two not-for-profit arts 501(c)3 organizations, teacher, director, principal, and superintendent for 18 years in NJ and NY.
Dr. Kliszus' career took him into areas including school law, budget development and management, data analysis and improving instructional practices, human resources, advocacy, contract negotiations, school construction, curriculum, staff development, and capacity building.
He teamed with boards of education, community-based organizations, students, staff, and parent groups to identify and further the community's aspirations. He partnered with local, state, and federal legislators, connected with colleges, universities, and businesses, and led the planning and development of a district vision that evolved into enriching existing programs, promulgating high expectations for all children, removing barriers to learning, and adding diversity of curriculum opportunities for students to discover and pursue their passions.
Nyack College, Bachelor of Music (Music Performance)
Manhattan School of Music, Master of Music (Trumpet Performance and Music Education)
New York University, Ph.D., Music Composition
Kean University and Montclair State University, Graduate studies in Educational Administration