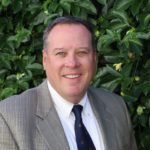 About Company
Dr. Gary W. Woods holds a doctorate in education from the University of the Pacific and has over 30 years of school leadership experience. Dr. Woods currently serves as a facilities consultant for public K-12 schools, cities, and universities across Southern California. Prior to this role, Dr. Woods served at every level in K-12 schools from the classroom to the board room. He retired as Superintendent of Schools for the Beverly Hills Unified School District.
Throughout his career, Dr. Woods was a staunch champion for students achieving advanced levels of academic achievement, including participation in robust arts and athletic programs. While Superintendent of the San Marino Unified School District, Dr. Woods led his team and students to earn the distinction as California's top performing public K-12 school district four years in a row.
Over the years, Dr. Woods has actively created a powerful network of motivated education professionals eager to serve in a multitude of leadership roles in our schools. He is passionate for finding the best and brightest candidates who are committed to performing the hard work of leadership in a compassionate way. Dr. Woods has a particular interest supporting school districts with strategic planning and operational effectiveness, including creative finance and facility improvement solutions.