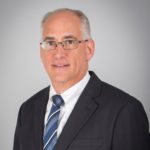 About Company
Jim Jolicoeur is an educational consultant specializing in education innovation, entrepreneurship, leadership development, and group facilitation.
Jim's public education experience includes positions as Superintendent of Schools in the Leominster Public Schools in Leominster, MA, Assistant Superintendent for Finance and Operations in the Marlborough Public Schools in Marlborough, MA and School Business Administrator and Assistant Superintendent for the Sutton Public Schools in Sutton, MA.
Under his leadership as Superintendent of Schools, Leominster opened two innovation schools, creating three academic paths for students at grades 9-12 focused on personalized learning models leading to career and college opportunities. One of the innovation schools (Leominster Center for Excellence) was the first Big Picture Learning (BPL) school opened in Massachusetts. He implemented a PK-12 STEM initiative centered on global sustainability, developed social/emotional learning programming based on mental health awareness and support, expanded the technology infrastructure in the school district, and initiated many school building accelerated repair projects in conjunction with the Massachusetts School Building Authority (MSBA).
Jim was instrumental in facilitating a consortium of school districts in North Central Massachusetts in the implementation of a virtual learning platform that provided blended learning opportunities to public school students in the region. He also created a regional Innovation Zone for early literacy in partnership with the United Way of North Central Massachusetts.
Jim completed the Massachusetts New Superintendent Induction Program, participated in the MASC District Governance Support Project, and the Massachusetts Education Partnership (MEP) including District Capacity Project (DCP) and interest-based bargaining work. Much of the labor/management collaborative work of the District Capacity Project work was focused on capacity-building in the district through the development of teacher leadership and empowerment models. Jim was a district participant in The Massachusetts Institute for College and Career Readiness (MICCR) and the Teacher Leadership Professional Learning Network sponsored by the MA Department of Elementary and Secondary Education (DESE). Jim is a trained facilitator in the Planning for Success (PfS) planning model and is a certified instructor in Advanced A.L.I.C.E. Training from the ALICE Training Institute.
Jim is an advocate for personalized/student-centered learning and has worked with LearnLaunch MAPLE in Boston, MA on the development of the MAPLE Innovative School Leaders Network (MISL) focused on the development of personalized learning initiatives in key urban districts in Massachusetts.
Jim holds a Certificate of Advanced Graduate Study from Northeastern University, an MBA from Nichols College, and a BSBA from Clark University.
Prior to his transition to public education he held various positions in the banking industry including software programmer/computer auditor, internal auditor, deputy auditor, and vice president of data security and disaster recovery planning for large banking organizations in Massachusetts. He transitioned to the position of an internal corporate consultant and group facilitator and trainer for corporate change, total quality, organizational development, workforce effectiveness, executive coaching, and strategic implementation of customer focus initiatives.