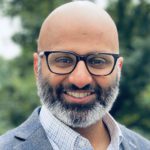 About Company
With decades of experience in data management and analysis, notably in contributing to an IES funded efficacy study, Japbir Gill provides analysis that surpasses the expectations of peer reviewers.
After serving in corporate finance and strategy roles at General Electric, AOL TimeWarner, and Godiva Chocolatier, he made the transition to the human services data world first as the Director of Evaluation and Quality Assurance at Project HOME, the largest housing and services provider to homeless individuals in Philadelphia. He was then selected by the prestigious Harvard Strategic Data Project so serve as a Fellow with the New Orleans Public Schools where we researched the adequacy of their equity-focused school funding model. Afterwards, he served as a Senior Research Associate at the Hope Center, where he had been integral in managing and analyzing #RealCollege survey data on multiple reports on student basic needs insecurity. In his current role as a Senior Associate in the District Performance Office at the School District of Philadelphia, Japbir produces student and school-focused dashboards that allow administrators, teachers, students, and parents understand school and district performance.
Japbir received two Bachelors degrees from Michigan State University in Finance and Economics. He also has two graduate degrees: an MBA in Strategic Management from Villanova University and an MSEd in Quantitative Methods from University of Pennsylvania Graduate School of Education.
Michigan State University, BS Finance & BS Economics
Villanova University, MBA Strategic Management
University of Pennsylvania, MSEd Quantitative Methods