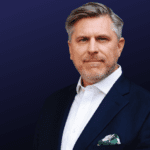 About Company
Dr. Jeff Melendez has 25 years of public school service in high-performing districts throughout Westchester County, New York and Fairfield County, Connecticut, with six years in the role of superintendent. In addition to his K-12 experiences, Jeff has served as an Adjunct Professor at Teachers College, Columbia University for over a decade.
Jeff is passionate about systems thinking, high-performing team development, strategic planning and executive coaching. Jeff has served on the Steering Committee [governing board] of The Tri-State Consortium, a members-only association of 40+ high-performing school districts in NY, NJ, and CT, who are committed to systems thinking and collaborative inquiry as pathways toward continuous improvement.
Beyond his direct work in schools, Jeff is also the founder and CEO of several for profit and non-profit organizations with missions to serve youth, leaders, and other organizations. These include leadnexus.org, a 501(c)3 organization which endeavors to provide coaching services to all school leaders at no cost. Jeff also actively serves as a mentor and advisor to several Ed Tech companies.
Teachers College, Columbia University, M.A.
Teachers College, Columbia University, Ed.M.
Teachers College, Columbia University, Ed.D.
Harvard University, Institute for Superintendents and District Leaders, Executive Education
Certified by the National Board for Professional Teaching Standards (NBTPS)