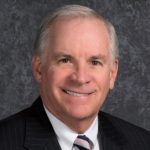 About Company
Dr. John Perdue is an accomplished leader with 45 years of experience in a variety of PreK-12 roles, including high school teacher, coach, associate principal, principal, district assistant superintendent and superintendent.
Beginning as an English teacher and coach at Alleman High School, Rock Island, IL launched Dr. Perdue's professional education career. Dr. Perdue led the Bettendorf (IA) Community School District as superintendent, a K-12 district where he held leadership positions for most of his 30 year career there. Dr. Perdue capped his career in the Chicago suburbs as superintendent for Glen Ellyn CCSD 89, Glen Ellyn, IL. He has led numerous facility modernizations, strategic planning, and educational innovation while working collaboratively with Boards of Education. John Perdue has been active in community and professional organizations, including Chairman of the Bettendorf Chamber of Commerce, numerous community boards, President of the Iowa Association of Supervision and Curriculum Development, Legislative Education Network of DuPage, and local service clubs. A professional educator who understands the value of collaborative leadership, Dr. Perdue champions a rigorous and comprehensive educational program with a focus on continuous improvement.
As an HYA Associate, Dr. Perdue has served on teams and led strategic planning projects and superintendent searches in several states. This has included a range of district sizes from 700 students to 25,000 students, both rural and suburban.
St. Ambrose College, BA, English
Western Illinois University, MS, Education
Western Illinois University, Ed.S.
Illinois State University, Ed.D., Educational Leadership