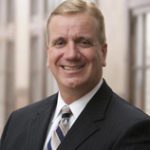 John W. Pappalardo, Ed.D.
About Company
Dr. Pappalardo has over 30 years of experience in public education which includes Superintendent of San Gabriel Unified School District. Prior to this he was Chief Finance and Facilities Officer in the Pasadena Unified School District, Deputy Superintendent, Business Services in the San Gabriel Unified School District as well as Business Services Manager and Director of Data Processing in Fullerton Joint Union High School District. Additionally, he was the Chief Executive Officer for Hazelrigg Claims Management Services, Inc.
He has taught fiscal resource management courses at the University of La Verne and at California State University, Los Angeles. Along with his experience in the public sector and public-school systems, he has a wealth of knowledge and expertise in leadership, coaching, strategic planning, human resources, and finance and operations.
Dr. Pappalardo received his Doctor of Education in Leadership from the University of La Verne and possesses a Master of Science degree in Management Science from California State University, Fullerton, and a Bachelor of Science degree in Business Administration from California State Polytechnic University, Pomona.