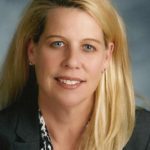 About Company
Dr. Kim Eger is an educational consultant that has served the education community for over 35 years with a specialized focused in the areas of climate, safety & school culture, culturally responsive learning, social-emotional learning, juvenile correctional education, special education, trauma Informed education and student support services. Additionally, her work includes cognitive coaching and teacher mentoring and professional development.
Dr. Eger has been recognized as an expert consultant with the US Department of Education in remediation and resolution monitoring with Office of Civil Rights. She provides school districts the necessary guidance to ensure a Free Appropriate Public Education for students with disabilities.
As a high school administrator, Dr. Eger has served school districts across the nation in both urban and suburban environments. She has facilitated changes within school districts of varied economic conditions and challenges that are student centered and meet the specific needs of the organization and community. Her work includes building stronger culturally responsive schools and climate, the power of building relationships and working with At-Risk youth has providing and trauma informed practices.
Her work continues to provide guidance as a Juvenile Corrections Education Superintendent, working with high at-risk youth. She has facilitated structural programming and organizational change to meet the comprehensive needs of incarcerated youth both in the areas of socio-emotional and rigorous learning.
Dr. Eger earned her masters & doctorate degree from the University of Illinois, Champaign in Education & Organizational Leadership. Her experience spans from teacher, Director to Superintendent. Additionally, she serves as an adjunct professor teaching Special Education Law & Special Education Supervision, Research Methodology. Her favorite activities include golf, running. She also volunteers for the Golf Program in Schools Foundation and Paul Thurston Endowment Scholarship.