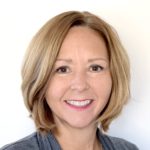 About Company
Dr. Lisa Hichens holds a doctorate in education from Aurora University and has almost 20 years of school leadership experience. Dr. Hichens is currently in her tenth year as Superintendent of a large unit district in the suburbs of Chicago. She is a member of IASA, AASA, and serves as President of the Board of Directors of the Large Unit District Association (LUDA) in Illinois. Dr. Hichens has been an Adjunct Professor at Aurora University teaching a course in Program Evaluation.
Throughout her career, Dr. Hichens has held a variety of leadership positions and served on many governing boards. She approaches her work using the diverse perspectives and skills garnered from these experiences. School district leadership experiences include Superintendent, High School Principal, Assistant Principal for Curriculum and Instruction, and Dean of Students. She is grateful for the opportunities to serve on governing boards such as a special education cooperative, a career center for high school students, an educational commission for the City of Aurora, a STEM partnership school, an education foundation, a private school's education commission, a hall of honor, and a chamber of commerce.
Clients can expect Dr. Hichens to bring a high level of personal attention, a well-organized process, and the benefits of a large network to your district. Dr. Hichens will ensure all discussions and decisions align with the ultimate goal of improving student outcomes.
University of Illinois at Urbana/Champaign, Bachelor of Science in Math Education
Northern Illinois University, Master of Science in Educational Administration
Aurora University, EdD in Curriculum and Instruction
Aurora University, Leadership in Administration, Superintendent's Endorsement