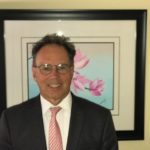 About Company
Dr. Martin D. Cox has 32 years of experience as an educator in New York State as an elementary school teacher, principal, and superintendent of schools. His experiences include work in suburban, urban, and rural settings that were public as well as private schools. Dr. Cox spent more than 12 years as a superintendent of schools while leading schools in the Fillmore, Sodus, and Clarkstown communities. During his time in the Clarkstown Central School District, South High School was named a National Blue Ribbon School, and both South and North High Schools were recognized as Top Schools in New York State and the nation by U.S. News and World Report magazine.
Dr. Cox completed his doctoral studies at Manhattanville College in Purchase, New York with a dissertation titled Leading School Administrative Team Meetings Toward Clarity and Coherence: An Analysis of Practice of the 6 Element Funnel Protocol. His creation of the Funnel Protocol includes the elements of Topic, Essential Question, Constructive Dialogue, Paraphrase, Reflection, and Action. Dr. Cox implemented these elements when leading administrative team meetings in the Clarkstown Central School District while focusing on creating an atmosphere of inquiry and dialogue in order for team members to create synergy during the decision-making process.
As an HYA Associate, Dr. Cox will utilize elements of his 6 Element Funnel Protocol while working with members of stakeholder teams during Executive Searches, Strategic Planning, and Executive Coaching.
In addition to Dr. Cox's passion for reflective openness among members of a school community, he has experiences and interests in Social Emotional Learning as well as Health and Wellness in the school community. He and three other superintendent colleagues presented on the topic of Health and Wellness: Balance for the School Superintendent at the New York State Council of School Superintendents Conference.