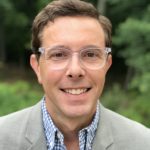 About Company
Dr. Matthew Friedman has over 23 years of educational experience and is an experienced K-12 school and central office administrator with an extensive background in curriculum development, strategic planning, instructional technology, budget development, and district-wide culture and climate for staff, students and community members. Empowering others and building capacity is central to his leadership style as he exhibits a talent for recognizing people's strengths, consistently motivating them, and creating opportunities for collaboration in the work he leads. He focuses on being a catalyst for district growth and is committed to creating teaching and learning environments that foster transformation through innovation.
Dr. Friedman prides himself on being a listener first and uses effective communication to facilitate a collaborative environment within districts; promoting community engagement, encouraging positive staff and board relations, and facilitating robust learning opportunities that are both rigorous and beneficial to student growth, ensuring they are prepared for the challenges they will face in our global society. In his years of strategic planning and leadership experience, Dr. Friedman is consistently able to develop a clear strategic vision for the future of a district, and collaboratively work with the administrative team and the school board to establish and tailor the district's objectives and carry out the districts' mission.
Currently, as the Assistant Superintendent of the 7,200 student South Orange and Maplewood School District in Maplewood, NJ , Dr. Friedman main focus is on culturally responsive curricular practices, fiscally responsible hiring practices, K-12 STEM education, cultural competencies, and the implementation of college and career readiness practices.
Dr. Friedman also serves as an adjunct faculty member and dissertation chairperson, enjoys volunteering in the community, is an active member of the New Jersey Association of Supervision and Curriculum Development, sits on the Board of Directors for the Achieve Foundation Education Fund in South Orange and Maplewood, and is on the Board of Directors for several educational technology companies. In addition to his service on several boards, Dr. Friedman has led dozens of workshops for school administrators and classroom teachers and is a frequent presenter on educational issues at national and state conferences.
Dr. Friedman completed his doctoral studies in Educational Leadership from Gwynedd Mercy University. He received his Master of Public Management from Carnegie Mellon University as well as his Master of Science in Secondary Education from Duquesne University. Dr. Friedman also obtained his Superintendents Letter of Eligibility from Edinboro University. He currently teaches graduate education classes at Point Park University and Gwynedd Mercy University and previously taught at Robert Morris University as well as the Community College of Allegheny County.
In his spare time, Dr. Friedman enjoys spending time with his family (wife, two daughters, and a son), exercising, traveling, and avidly following all of his hometown Pittsburgh sports teams.