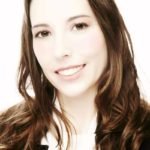 Monica Koziol, M.Ed., Ed.D.
About Company
Monica is a highly dedicated, organized and dynamic education management professional with experience in both administrative and faculty roles, focusing on curriculum development, business, and social sciences. She brought a wide variety of skill sets to the field of education in public, charter, and private academic institutions in addition to a caring, collaborative spirit that made her a go-to person for colleagues and clients alike.
Monica has served as a Board Member of the local school council and of the higher education council leading initiatives for school improvement, leadership effectiveness, college and career readiness, community engagement, and labor relations. In her capacity as a Response to Intervention (RtI) Specialist, she oversaw caseloads of at-risk students and worked collaboratively with the district and school leaders to ensure at-risk students received excellent socio-emotional well-being and academic support by providing best practice solutions. Monica then went on to serve as Director of Curriculum and Instruction. This year she will be celebrating her ten year anniversary teaching at William Rainey Harper College.
Her take-charge and follow-through personality and proven commitment to educating, enhancing and developing the community make her a value-add resource. Professional highlights include: cultivating numerous business-to-business relationships; alumni engagement; curriculum design; public speaking and several professional development seminars. Specialties: educational consulting; facilitating workshops, roundtables, and seminars; teaching college-level coursework; and using interactive modes of communication to reach all generations.
DePaul University Chicago, Masters
Ferris State University, Ed.D. Community College Leadership