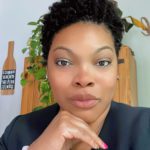 About Company
Monica Taylor holds an M.Ed. in Educational Administration and Leadership and an Executive Certification in Organizational Development Consulting and Change Leadership from Georgetown University. Monica is the CEO of Rockett Consultants, a boutique firm specializing in executive coaching and organizational change, founded by her. Prior to her current role, she was a school and state educational leader and a transformational leader for multiple nonprofit organizations.
Throughout her career she opened access to senior-level leadership roles by breaking gender and racial barriers to become the first black woman on multiple executive and senior leadership teams. Throughout her career, Ms. Taylor has been a champion for diversity, equity & inclusion, minority and women's leadership, and adaptive leadership. In 2021 she earned a certification in Workplace Diversity, Equity, and Inclusion and has centered her work on principles that frame and drive inclusive leadership. Strategic Planning, Board Development, Executive Team Coaching, and Workplace Wellness has been a focus of Monica's most recent consulting engagements.
Monica Taylor's career in education spans over 23 years. She is based in the Washington DC Metropolitan Area.