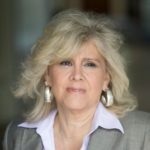 About Company
Dr. Chobot has been a CEO, Head of School and a public-school administrator and teacher. She has worked in public, private, independent, non-public, and for-profit schools. These experiences have provided her with a depth and breadth of situational expertise. Her recent work includes the strategic turnarounds for complex school models encompassing all aspects of a school.
Her experiences range from the evaluation of the financial structures that support the long-term sustainability of a school to the evaluation of faculty, and staff, instructional practices, and the creation of targeted professional development, strategic planning, technology infrastructures and academic and curricular mapping with a focus on the implementation of differentiated learning strategies for students who learn differently.
Dr. Chobot also served as a System Administrator for K-12 Curriculum, Guidance and Teacher Training, which included district-wide initiatives for Response to Intervention (RTI). In addition, she has designed and delivered international training for school districts, teachers, and leaders, most recently developing assessments for curriculum implementation for a STEAM model while working as a Consultant in Central and South America.
She holds an Educational Doctorate in Administration Leadership for Teaching and Learning, a 6th Year in Educational Administration, a Masters in Bilingual/Bicultural Education, and a bachelor's degree in Education and Spanish.