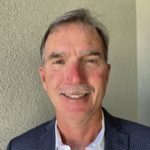 About Company
Robin D. Winslow, Ed.D. has over forty years of experience in public education, serving in a state administrative association, in higher education and K-12 systems as an executive director, principal, teacher, coach, researcher, and professor. Dr. Winslow is currently a professor and the Program Coordinator for Educational Leadership Program at Boise State University.
During his executive director tenure, the Idaho Association of School Administrators effectively supported superintendents, principals and special education directors throughout the state of Idaho. During the annual legislative session, he worked as an advocate for legislation supporting public education. Dr. Winslow traveled the state to gather input from superintendents on current district issues and possible legislative policies. The association was successful in lobbying for supportive policy and defeating legislation that would negatively impact public education. Under his leadership, the association was able to build partnerships with other educational associations and businesses in forming a statewide collaborative effort for K-12 educational issues.
Dr. Robin Winslow has specialized in working with the rural districts. He recently worked as an associate in a district evaluation and strategic planning project at Buhl School District in Idaho.
Boise State University, BA Elementary Education
University of Idaho, M.Ed. Educational Leadership
Boise State University, Ed.D. Curriculum and Instruction