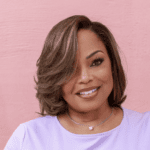 About Company
Leader of leaders. Having spent three decades as an educator (over twenty of those years as an administrator); Sarena has served children and families as a teacher, principal, program director, assistant superintendent, and superintendent. Exemplary leadership led Dr. Shivers to be nominated in 2018 for Michigan's Superintendent of the Year. In her current position, as Deputy Executive for Michigan's Superintendent Association, Sarena guides leaders across Michigan to reach their personal and professional potential in the superintendency through robust professional learning and growth opportunities.
Sarena's journey began after getting her bachelor's degree at Morgan State University, a Historically Black College and University in Baltimore, followed by her master's at Ball State University and doctorate at Indiana University. Sarena has worked in some of the smallest, largest, poorest and most affluent school districts from Maryland, to the United Kingdom, to Indiana and currently in Michigan. All these experiences have shaped her into a reflective, compassionate, and resilient leader, working and learning shoulder to shoulder, next to some of the profession's most influential leaders. Recently, Sarena was voted nationally to serve on ASCD Board of Directors for four years.
Learner and Innovator. Sarena embodies the saying, "once a teacher, always a teacher". She has a devotion for teaching and learning; creating and embracing opportunities to learn alongside her students. Although no longer in the P-12 classroom, for the last twenty years she has taught at the post-secondary level. Sarena teaches courses in cultural proficiency, leadership, assessment and evaluation and doctoral preparation. Currently, she teaches at both Madonna University and Eastern Michigan University, located in SE Michigan.
Sarena equally loves to create. On a personal level, she writes poetry and short stories. She has also had the rare opportunity to create schools. Sarena has collaborated to create several new high schools, early college programs and even a new school district. Most of these innovative learning opportunities continue to be rated amongst the top high schools in the state of Michigan.
Outside of leadership, Sarena's experiences and professional interests include equity, social justice, strategic planning, data integration, school safety, adolescent literacy, STEM, technology integration and mathematics to name a few. None of these, however, are greater than the privilege she holds as the mother of four children, two adults, two school-aged and most recently welcoming a grandson.
Building Future Leaders. Coaching and mentoring leaders into new dimensions, preparing them to be successful in their various roles is what she does! Sarena's passion lies in mentoring, developing and pouring into other leaders. For the past decade she has worked with aspiring leaders at every level and stage of their professional careers in Michigan and across the Nation.
"Leaders don't create followers; they create more leaders"—Tom Peters.
In addition to her work in educational leadership, Sarena is a trainer who trains in ministry, public speaking, and public safety. She is active in the community through various organizations, volunteerism and social justice/equity activism.