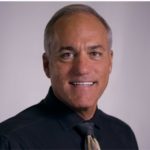 About Company
Steve Betando served as Superintendent of Morgan Hill School District for 8 years in California's Silicon Valley. During 37 years as a preschool through adult educator in the San Francisco Bay Area, Mr. Betando's school district roles also include elementary and secondary teacher, school principal, state and federal programs specialist, curriculum director, and chief human resources officer. Mr. Betando's professional contributions include college professor, chairing the State NCLB and ESEA Task Force, Director of the Personnel Academy, and serving on Executive Board for both South County United for Health and Silicon Valley School Linked Services.
Steve Betando has earned several individual awards, including Central Office Administrator of the Year, State Personnel Administrator of the Year, Elementary Principal of the Year, and California Outstanding 1st Year Teacher.
As a frequent presenter and speaker, Mr. Betando conducts many workshops, seminars, and courses including the following content: systems approach design, positive work relations; employee investigations and documentation; conflict resolution; interest-based bargaining; environmentally sustainable practices; and technology in the classroom. He has provided consultancy services for strategic planning and leadership development since 2002. On these topics and others, Mr. Betando coaches educational executives across the United States.