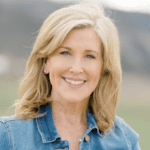 About Company
Dr. Tammy Schiff holds a doctorate in education from the University of Colorado and has over 35 years of combined business and district leadership experience in management, communications and marketing, community engagement, and strategic planning. She currently serves as a strategy and communications advisor for the Office of the Commissioner – Kentucky Department of Education, is a member of AASA, CASE, and NSPRA, and was the president of the Colorado School Public Relations Association from 2017-2019. She joined HYA as an associate in 2023.
Dr. Schiff served successively as the Chief Communications Officer (CCO) for the Eagle County School District and Jeffco Public Schools in Colorado where she led and managed the communications plan, community engagement strategy, and district-level implementation for the two districts' successful mill levy override and bond election initiatives. In November 2018, Jeffco Public Schools passed a record-making $567 million bond and $33 million mill levy override. Eagle County SD's bond and mill levy ballot measures passed in 2016. Dr. Schiff's doctoral research focused on high-impact family engagement strategies and practices to benefit student learning. She is a passionate advocate of leadership for educational equity and family and community engagement to support student success.
Prior to her educational experience, Dr. Schiff spent over 25 years in the corporate sector holding senior leadership roles in domestic and international marketing, business strategy, communications, and field operations. She also worked in consulting with numerous start-up technology ventures, higher education systems, and non-profits including University of Denver-Korbel School of International Studies, Rose Community Foundation, and the Anti-Defamation League.