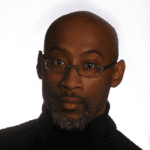 Tony Lamair Burks II Ed.D.
About Company
Dr. Tony Lamair Burks II is an award-winning educator whose ideas and insights center around thinking differently, taking different actions, and having different breakthrough results. A three-time Fulbrighter and fellow of the British-American Project, he was superintendent-in-residence with the National Center for Urban School Transformation and the founding principal-director of The Early College at Guilford, North Carolina's first early college high school.
Dr. Burks' comprehensive review process distills three decades of experience supporting families and educators in private, independent, charter, and public schools into actionable recommendations that lead to results. Board Governance and Development, Diversity Equity Inclusion and Belonging, Family and Community Engagement, Early College/Dual Enrollment, Comprehensive School Reviews and Audits, and Curriculum Development have been focal points of his most recent consulting engagements. His public service includes serving as Vice Chair of the Human Relations Commission for the City of Atlanta.
Dr. Burks is among five educators featured in Walking the Equity Talk: A Guide for Culturally Courageous Leadership in School Communities. He currently serves as Chief Learning Officer of LEADright where he coaches and trains leaders for excellence. He has contributed to national and international projects including the anthology, The Leader Reader: Narratives of Experience, and the "When They See Us", "Colin in Black & White", and "Queen Sugar" learning companions for filmmaker Ava DuVernay. Past clients include Hartford Public Schools, Center for Responsive Schools, Henry County Schools, National Park Service, Associated Builders and Contractors of Georgia, Atlanta Public Schools, New Hanover County Schools, City of Shaker Heights, Guilford County Schools, and Georgia Real Estate Educators Association.