Do you have education expertise you can share?
HYA is seeking experienced education professionals looking to support school functions through consulting and professional development.
HYA is much more than an executive search firm. School districts look to HYA to find consultants to help them with a variety of needs from the Board and District office governance to teacher development. As an HYA Associate, we match your expertise with the services and support schools need.
The HYA Associate Program gives educational professionals a way to provide educational consulting to school districts across the nation as part of a prestigious, connected professional community. Being a member of the HYA Associate Program allows you to focus on being the expert, while leaving the business, licensing, and insurance function on the firm.
The first step in joining HYA as an associate is completing the form below.
Interested in learning more about becoming an associate with HYA?
Please feel free to contact a representative from HYA directly if you have specific questions.
Dr. Steve Humphrey, Vice President
stevehumphrey@hyasearch.com
The HYA brand provides immediate national credibility and recognition. For clients, the HYA designation brings confidence that the associate is part of a group of vetted professionals. Founded in 1987, Hazard, Young, Attea & Associates (HYA) is one of the oldest and largest education consulting firms, serving thousands of school systems nationally. HYA's national footprint and credibility includes a wide range of consulting and leadership services for school systems.
HYA is a community of Associates that work together to innovate and enhance one another's capabilities. HYA's reputation and experience make it one of the preeminent education consulting firms in the nation and a standard others try to emulate. The vetting process ensures all Associates represent the highest professional standards. Social events are extended to Associates to support networking.
HYA has a set of prepacked solutions to get started including executive search, strategic planning, superintendent evaluation, board governance training, community engagement, and strategic governance.
HYA creates many opportunities for Associates through our marketing efforts and website. As an Associate of HYA, we provide a national platform to generate consulting opportunities, including referrals and RFP notices to match to your expertise and help you grow your practice.
HYA encourages and supports its Associates in creating their own consulting opportunities. HYA has the communication tools and marketing resources to help with this effort. As your consulting engagements grow beyond your capacity to deliver, HYA can expand your capabilities by adding team members and services.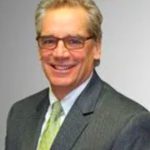 " … the support and online tools provided by HYA has allowed me to be much more efficient and productive"
Hank Gmitro, Ed. D.
Chief Search Associate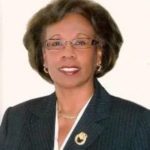 "I am happy that HYA keeps me involved, helping educators improve the lives of students. I am far from retired."
Louise Coleman, Ed.D.
Midwest Associate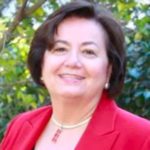 "HYA's Associate Program provides the opportunity to grow my network of colleagues in California and across the nation and to continue to make a difference for students."
Maria Ott, Ph.D.
West Coast Associate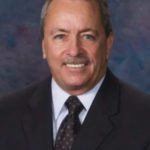 "As someone who has generated a lot of consulting on my own, … I like having the HYA brand and resources behind me …"
Joe Farley, Ed. D.
West Coast Associate