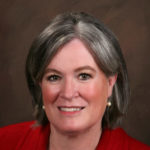 About Company
Dr. Alicia Henderson is a Nationally Certified Superintendent with extensive PreK – 12 experience in education including small, medium and large school districts in both urban and rural settings. Her leadership experience includes elementary and middle school principal, special education administrator, director of curriculum & assessment, assistant superintendent and superintendent. She has been a superintendent in California and Washington state, most recently with the Aberdeen School District in Aberdeen, Washington.
Before accepting her first superintendency, Dr. Henderson completed the Chief Business Official (CB0) certification training. As a result, she understands school finance, which has served school districts well under her leadership. She has successfully led strategic planning in school districts, and governance workshops for school boards. She has mentored new superintendents, and understands the support needed for someone entering a new position.
With a background in special education and language development, Dr. Henderson has expertise in meeting the needs of diverse learners and English Learners (ELs). She has demonstrated a commitment to improving systems in school districts to be more efficient and effective in delivering a high quality education for all students. She has also developed programs to meet the unique needs of highly capable / gifted students. Her commitment to all students has been a hallmark of her career.
Her honors and awards include Superintendent of the Year for California Region 4, California Distinguished School, Title I Academic Achievement Award, LELA Fellowship, and ASQ Quality Team Project. Dr. Henderson continues to teach at San Jose State University where she has been adjunct faculty for 23 years.