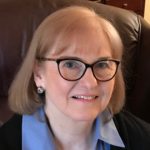 About Company
Ann Monday began her career in public education in 1973 as an English teacher in Fairfax County, Virginia. She was promoted to her first administrative position in 1980 and served as an assistant principal in several middle and high schools. She was appointed to her first principalship in 1990 and was a principal for twelve years. For most of those years, she was the principal at Robinson Secondary School where she was responsible for managing more than 4,000 students and 300 staff members.
In 1992, Ms. Monday was promoted to the Leadership Team in Fairfax County. She served as the Assistant Superintendent of Instruction, responsible for all instructional programs from pre-K through adult education in the 10th largest school district in the United States.
In 2007, Ms. Monday was selected as the Superintendent of the City of Fairfax Schools. In this position, she oversaw the agreement between the City of Fairfax and Fairfax County for instructional services and was responsible for school buildings owned by the City. She retired from Fairfax City in 2012.
Ann Monday has been an HYA Associate since 2014.