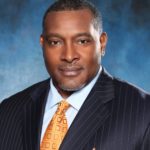 About Company
Learner – Futuristic – Relator – Strategic – Command

With over 28 years of experience in education, 23 of those years in South Florida school systems – starting first in the classroom to ultimately leading a large urban school district, Dr. Anthony Hamlet has built a career in transforming outcomes for students. Having worked in affluent and impoverished school districts in high-achieving and failing schools, Dr. Hamlet has helped to turn around the learning environment in dozens of urban and suburban schools. He is a natural leader in challenging educational settings, connecting ideas, people and resources, and allowing others to develop their strengths and take ownership of their work. Dr. Hamlet has proven success with positively impacting all students and creating a school environment conducive to cognitive and affective learning. Dr. Hamlet began his career as an educator in Palm Beach County, where he served as a case manager and behavioral specialist with a county mental health unit. He held positions of teacher, Dean of Students, Assistant Principal, Principal, and District Administrator. His work earned him five awards as Principal of the Year in Florida from various organizations, including the state Department of Education.
As Superintendent of the Pittsburgh Public Schools (PPS), Dr. Hamlet took immediate action to sew the fabric of PPS into a unified "school system" vs. a patchwork system of schools, aligning the Central Office with comparable districts and giving teachers and students the support they deserve. During his time, he oversaw some of the most groundbreaking changes in Pittsburgh's school system that led to increases in student achievement and decreases in suspension rates. He was recognized for his efforts with the District when he was named a 2018 and 2020 Council of the Great City Schools, Green Garner Superintendent Award finalist.
A native of Palm Beach County, Dr. Hamlet, attended the Palm Beach County Public School system. He earned a Bachelor of Science degree in General Studies from the University of Miami in 1992; a Master of Science in Educational Leadership from Nova Southeastern University in 2003; and his Doctor of Education in Educational Leadership from Nova in 2007. His continuing education experience includes Harvard University's School Turnaround Leaders Course in 2014 and the AASA/Howard University Urban Superintendents Academy Certification Program in 2015. Before choosing a career in education, Dr. Hamlet played three years of professional football as a defensive end with the National Football League (Seattle Seahawks and Indianapolis Colts), Canadian Football League (Winnipeg Blue Bombers) and the Arena Football League (Florida Bobcats) in the early 1990s. While in college, Dr. Hamlet played for the Miami Hurricanes and was a member of three national championship teams.
University of Miami BS General Studies
Nova Southeastern University MS Educational Administration
Nova Southeastern University Ed.D. Educational Leadership