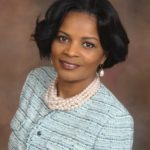 About Company
Dr. Aresta L. Johnson has over 26 years of educational experience and is an experienced K-12 school and central office administrator with an extensive background in curriculum development, strategic planning, budget development, and district-wide culture and climate. As the former Superintendent of the 21,000 student Bridgeport Public School district in Bridgeport, CT the graduation rate has increased by seven percentage points, an increase of minority hires as reflected by forty-eight percent of new hires joining the school district, and the district's report card reflected an overall improvement.
Dedicated to empowering communities, Dr. Johnson has presented at local, state, and national conferences with topics of focus on STEM, Cultural Competency, and College/Career Readiness. She is a member of several civic organizations and was awarded the 2018 recipient of 100 Most Influential African-Americans in Connecticut. Dr. Johnson currently serves as Dean at Hampton University in Hampton, Virginia.
As a Senior Associate for HYA, Dr. Johnson's most recent superintendent searches include Anne Arundel County Schools in Maryland, the Paterson School District in New Jersey, and the Newton School District in Massachusetts.
University of Bridgeport, MS Secondary Education
University of Bridgeport, Ed.D. Educational Leadership & Administration
University of Connecticut, Superintendent Certification