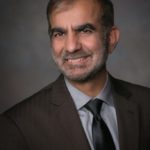 About Company
Asif Dada is an Agile practitioner with over twenty years experience working as a chief school business official. He received a BBA degree from Loyola's Quinlan School of Business and earned MBA from Western Illinois University. He further continued his education by attending professional development in leadership and innovation at Harvard University and by obtaining Professional Scrum Master training and certification.
Asif has successful track record of energizing teams to transform large school districts. He has participated and led initiatives resulting in passing successful tax rate and construction referendums, balancing budgets by reducing costs and enhancing revenues, construction and renovation of school facilities, and improving staff health by implementing innovative wellness initiatives.
He consults in areas related to finance and operations and is also available to fill your interim business administrator assignment or a permanent part time role if your business administrator has a need to reduce their FTE schedule.
Asif offers engaging professional development workshops in following areas:
Igniting growth and transformation through breakthrough innovation
Improving staff health and performance through innovative wellness initiatives
Accelerate productivity and improve quality by using Agile methodology
How to build balanced budgets and create financial projections
or any other subject customized to fit your specific needs
He resides in Chicagoland area and is available for presentations and consulting assignments nationally and globally.