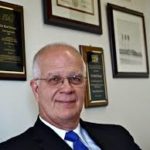 About Company
Dr. Brad Draeger has served many distinguished roles in education over the last 5 decades.  He has worked as a Senior Associate with HYA since 2009.  Dr. Draeger had a long career as a highly recognized teacher, school administrator, central office administrator and over twenty years' experience as an Assistant Superintendent, Deputy Superintendent and Superintendent.
Most of his career was in the 10th largest school system in the nation, the Fairfax County Public Schools, where he progressed from high school band director to interim superintendent.  After his retirement from Virginia, he became Superintendent in Livingston New Jersey from 2006-2013.  His varied roles include leadership in technology, human resources and curriculum and instruction.
Dr. Draeger has conducted over 60 searches on the East Coast ranging from Duval County, FL to Fairfield, CT.  Over 90% of his superintendent searches and placements remain in their positions.  The range of districts served include all sizes and all student demographics.
In addition to leading superintendent searches, Dr. Draeger facilitates strategic planning workshops and consults with Boards on a variety of administrative issues, including Superintendent evaluations and Board Governance.
He resides in Leesburg, Virginia with his wife and close to his sons and daughters-in-law (all in public education!) and is the proud grandparent of two grandsons.
Superintendent – Livingston Public Schools, Livingston, NJ
Deputy Superintendent, Interim Superintendent, Chief Academic Officer, Assistant Superintendent for Human Resources, High School Principal, High School Assistant Principal, Teacher – Fairfax County Public Schools, Fairfax, VA
Teacher – Pinellas County Public Schools, Clearwater, FL
Ed.D–Virginia Tech
M. M.Ed.–University of Miami
B. M. Ed.–University of Miami