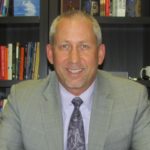 About Company
Brian Ewert has been passionate about public education for the past 36 years, providing educational leadership in a variety of roles in urban and suburban school districts. Areas of expertise include: district/school improvement, board of education relations, policy, community engagement, human resources, budget/finance, ballot initiatives, communications, curriculum/instruction/assessment, visioning/strategic planning/goal-setting.
Brian was named the 2015 Colorado Superintendent of the Year by the Colorado Association of School Executives for providing leadership in adopting a common instructional model, setting clear expectations and building community support for Englewood Public Schools. He received a Bachelor of Science degree in Education from the University of Nebraska, a Master's degree in School Administration and Leadership from California State University, and Superintendent Licensure from the University of Colorado.
Brian began his career in 1986 in Ogallala Public Schools (Nebraska) as a middle school teacher and coach. He accepted a teaching position in Apple Valley Unified School District in California in 1987, where he later served as dean of students, assistant principal, and principal. He returned to Colorado in 1995 as principal of the first technology magnet school in Colorado in Academy School District Twenty, Colorado Springs. In 2000 he accepted a position with Douglas County Schools as principal to open a new elementary school in Highlands Ranch, and in 2006 became the director of human resources for Douglas County Schools. He accepted the position of superintendent of Englewood Schools in 2010 and currently has been serving as the superintendent of Littleton Public School since 2015. He also has served as adjunct faculty for the University of Northern Colorado teaching graduate courses in the Master's level principal preparation program and continues as co-chair of the Denver Area School Superintendents' Council.