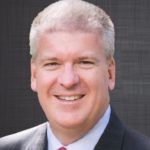 About Company
Brian Harris, Ed.D., began his educational career as a high school teacher over 35 years ago and has served students, families, and communities in a variety of educational roles. After teaching for 4 years, he was an Assistant Principal for seven years and Principal at Haines Middle School in St. Charles, IL that earned the US Department of Education – Blue Ribbon in 2006. He served as an Assistant Superintendent for Learning and Teaching and then as the Assistant Superintendent for Human Resources in St. Charles District 303 for five years, before obtaining his first Superintendency at the 16,000-student district of Wheaton Warrenville D200 in 2010. After serving this large PreK-12 district with 20 schools for four years, he was hired as the Superintendent of Schools in Barrington CUSD 220 in 2014 and retired in June 2021. Barrington 220 is a high performing school district that has had ten US Department of Education Blue Ribbon schools and annually is recognized as one of the highest performing school districts in the country based on AP College Board and US News and World Report magazine.
Dr. Harris served as the President of LUDA (Large Unit District Association) in Illinois and also on the AASA Governing Board and AASA Executive committee advocating for public education at the state and national level. He also was recently named as the Lake County (IL) Superintendent of the Year in the 2020-21 school year. Dr. Harris has served and presented at state and national conferences on a variety of topics:
-AASA National Conference Presentations: Business Incubator EDU, SEL data / Forecast5, Master Facility planning
-U.S. Department of Education: Presentations on Future Ready Schools
-National ConnectED Superintendent Summit in Washington, DC, November 2014 Presented: ConnectED to the Future: Transition to Digital Learning
-American Association of Community Colleges Convention (AACC) presented Northwest Educational Council for Student Success (NECSS) Topic: High School and College Alignment: A High Impact Sustainable Partnership That Improves College Success
-Suburban School Superintendents Conference presented: Into the Shark Tank: Community Collaboration, Entrepreneurship, and Enterprise
-Achieve the Dream Conference – Northwest Educational Council for Student Success (NECSS) Topic: Collective Impact Ecosystem for Regional Student Success / Dual Credit
Dr. Harris recently completed and co-led the successful Superintendent searches for Niles High School District #219 and St. Charles #303. He is currently working on the Superintendent search in West Aurora District #129 with their Board. He also is currently the lead associate in the Strategic Planning process for TrueNorth Educational COOP.
University of Illinois – Urbana/Champaign, BS Secondary Education
Northern Illinois University, MS Education Administration
Northern Illinois University, Ed.D. Education Administration