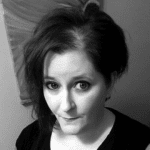 About Company
Carla Erdey began her career in public education in 1997 and since has served school districts in strategic communication leadership including High School District 211 in Chicago's northern suburbs, Plainfield School District in Chicago's southwest suburbs, and High School District 230 in Chicago's south suburbs.
She is a Past President of the Illinois Chapter/National School Public Relations Association and was named Illinois Distinguished Communicator in 2014.
She earned a Bachelor's Degree in Journalism from the University of Illinois at Urbana-Champaign and a Master's Degree in Strategic Communication from the University of Missouri-Columbia.
Carla Erdey has been an HYA Contributor since 2022.