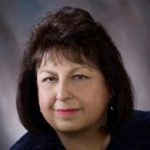 Carmella S. Franco, Ed.D.
About Company
Dr. Carmella S. Franco has her doctorate in educational organization, specifically in the area of non-traditional negotiations, from the University of La Verne. Her career in education spans more than 40 years, during which time she served as a teacher, curriculum specialist, an elementary and middle school principal, head of a personnel department, and 12 years as Superintendent of the Whittier City School District. Following retirement, she was named Interim Superintendent of two school districts, and was appointed by the State Board of Education (SBE) as State Trustee of a school district in Monterey County. The SBE recognized her expertise in working successfully with districts facing difficult challenges, both fiscal and academic.
Dr. Franco currently serves as a Senior Associate with the executive search firm of Hazard Young Attea and Associates and has been involved in successful searches across the nation. Additionally, she assists district board members and superintendents with their work as district leaders and in the best interests of students. She served as Director of the ACSA Superintendents' Academy, South for 14 years, and most recently worked with the ALAS Superintendents Leadership Academy. She also is a Mentor in the USC Urban Superintendents Academy Program. Dr. Franco enjoys supporting the future leaders of CA and in past years served as President of CALSA, CA City School Superintendents, and Co-Chair of Southern Counties Women in Educational Leadership.
She was a founding member of the Association of Latino Administrators and Superintendents (ALAS) and served on that Board for six years. Dr. Franco has served as President of the Whittier Rotary Club, Chairperson of the YMCA of Greater Whittier Board of Directors, and President of the Rio Hondo College Foundation. She co-authored a book titled "A Culturally Proficient Society Begins in School: Leadership for Equity" with Drs. Maria Ott and Darline Robles and has presented extensively on a variety of topics, including building a strong Governance Team. A second book titled "What Now? Confronting Uncomfortable Truths About Inequity in Schools: A Leadership Rubric for Action" is scheduled for publishing in fall 2022.
University of La Verne, Ed.D.
California State University at Los Angeles, M.A. in Elementary Education
California State University at Los Angeles, B.A. in Music