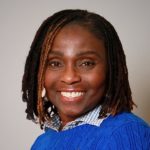 About Company
Dr. Casandra Wright is an equity driven, results-oriented and motivated administrator and educator with rich experience in early, secondary and postsecondary education. Dr. Wright holds an educational doctorate in education, leadership, and policy. The focus of her career to date has been on enduring positive change in the field of education. Over the course of 35 years, Dr. Wright has offered key contributions to the field of education through ongoing research, leading publications, contributions to a range of studies, school leadership development, coaching, curriculum development and strategic planning.
Highlights of Dr. Wright's credentials and background include collaborating with leadership teams to provide a safe and educationally rigorous environment for over 30K students, partnering with an urban school district and an area university to create a leadership accreditation program with a specialized focus on equity, developing and implementing leadership coaching Professional Learning Communities' (PLC) for principals and creating an Assistant Principal Coaching Academy. Additionally, Dr. Wright has experience in intimately working with local law enforcement agencies. Her work dramatically upgraded the security measures in an urban setting to greatly reduce bullying and to provide a safer, but not hardened school district.
During Dr. Wright's 35-year career in education in Buffalo, New York public schools, she has happily and effectively worked with others to yield impactful and meaningful results. Dr. Wright has documented success in supervising and coaching teachers, assistant principals, principals, central office and executive staff. Most importantly, Dr. Wright has demonstrated the ability to be a team player who thrives in a synergetic environment. The development of meaningful relationships based on trust, transparency and effective reciprocal communication are essential to her work.
State University of New York at Buffalo State University, BS Elementary and Special Education
State University of New York at Buffalo State University, MS Elementary Education
State University of New York at Buffalo EdD Educational Leadership and Policy