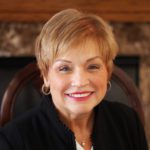 Chris Lee Nicastro, Ph.D.
About Company
Dr. Chris Nicastro holds a doctorate in education leadership from St. Louis University and has worked in education for over 40 years. Her career spans experience as a teacher, school administrator, superintendent and, most recently, as Commissioner of Education for the State of Missouri.
She is a current member and past Executive Committee member of AASA and a member of the Century Club. In 2009, she was awarded Missouri Superintendent of the Year, and in 2016 she was awarded Missouri's highest honor–the Pioneer in Education Award–by the State Board of Education. She has also been recognized by the University of Missouri in St. Louis and St. Louis University as a Distinguished Alumni. She is currently contributing to an article in AASA's Ethical Educator column monthly and has presented frequently on topics such as strategic planning, community engagement and change management. In addition to her work with HYA, Nicastro has recently served as a consultant for the Council of Chief State School Officers, the U.S. Department of Education, and several districts. She has been part of a number of executive search teams and has led strategic planning efforts in several districts, most recently in the Kirkwood School District in Missouri, and the Palos 118 School District in Illinois.
Throughout her career Dr. Nicastro has been a champion for underserved populations and a relentless advocate for women and children. She is known for her insistence on equal opportunity for a quality education, ensuring equity and excellence at every level. Her approach is notable for her extensive community engagement efforts and her inclusive approach to planning and problem solving.
Indiana University, B.A. History
University of Missouri-St. Louis, M.A. Education Administration
St. Louis University, Ph.D. Education Leadership