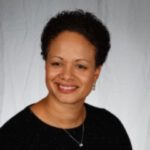 About Company
Dr. Constance Evelyn holds a doctorate degree in educational leadership from Russell Sage College and has over 25 years of school leadership experience. Dr. Evelyn currently serves as an Executive Coach Institutes for Student Achievement (ISA) for rising and new superintendents. Prior to her role at ISA, she was a Superintendent in New York State for 10 years. She is the co-author of Evaluating the Superintendent: The Process of Collaborative Compromises and Critical Considerations.
Dr. Evelyn has been a staunch advocate for promoting access to high quality public education that promotes success rates for both educators and students. She was chosen by Governor Cuomo to represent Superintendent leadership in New York on two of his special commissions, the Common Core Learning Task Force and Smart Schools Commission. Dr. Evelyn is also a strong supporter of women leadership and served as the vice chair of New York State Women in Administration (NYSAWA) and was a steering committee member NYCOSS' Women's Iniatiative. Further, her work focused on advancing diversity, equity, and inclusion is exemplary and she was awarded the National Harriet Tubman Freedom Award in 2019.
As a HYA Associate, Dr. Evelyn has been engaged in executive leadership searches over the past year. Most recently, she co-led the Superintendent's search in Frederick County Maryland that successfully placed their first diverse candidate to serve in this role.
The College of Staten Island BA Psychology
Long Island University MSE (Masters Special Education)
Long Island University MA (Masters in Supervision and Administration)
Russell Sage College Ed.D.