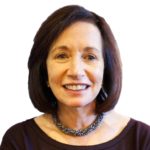 About Company
Deborah Raizes holds a BS in Education from Lesley University and has over 25 years of experience doing searches and workshops as a Senior Consultant for HYA. She was the Chair of the Board of Trustees for Lesley University for 8 years and continues to serve on the Board. She is also a Vice Chair of the Board of Trustees of Westchester Community College.
Deborah Raizes has extensive experience with boards of education. Besides her work with the boards mentioned above, Ms Raizes served on the Scarsdale, NY Board of Education before joining HYA where she served as Vice President and President of the Board. As a former board member Ms Raizes has an understanding of what board expect and need as she works with boards during the search process. Ms Raizes considers communication and building trust with boards the building blocks of a successful search.
Ms Raizes has completed more than 100 searches, the majority being in Westchester County and the Tri-state region. Most of her searches have been for high performing suburban districts and some urban districts as well. She has also done several workshops on Board goals and responsibilities. Her most recent researches were for the Edgemont Union Free School District, Bedford Central School District and Dobbs Ferry Union Free School District.
Lesley University, Cambridge, BS Education