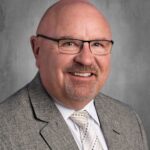 About Company
Mr. Dearden is known nationwide as an extremely talented educational leader and brings a distinguished resume to his new position in Sedona. Dearden was the Superintendent of the Marana Unified School District, Casa Grande Union High School District, and Sedona Oak Creek Unified School District, all in Arizona.
Before his time as superintendent, Dearden served as the Cluster I assistant superintendent for Fairfax County Schools in Virginia, where he was responsible for 22 schools and nearly 20,000 students near Washington, D.C. All 22 schools in Cluster I earned full state accreditation, and the three high schools (Langley, McLean, and Herndon) were included in the 2005 Newsweek top 100 high schools in the nation.
Prior to working in Fairfax County, Dearden served as a principal at the high school and middle school levels in Grand Junction, Colorado. He also spent 20 very rewarding years in the classroom as a social studies and special education teacher and has a strong coaching background at the middle school, high school, and college levels.
Dearden adds author to his resume with his book Monkey Business for Leaders at All Levels. Dearden has excelled at every level due in large part to his team building strength, his ability to communicate a clear and distinct passion for students, and reaching out to a constituency that embraces change and breaks down barriers to teaching and learning.
In 2022 Dennis Dearden was the recipient of the Cognia Excellence in Education Award for promoting and advancing excellence and equity in Education in Arizona. Dennis joined HYA in 2023 as a superintendent search consultant and executive coach.