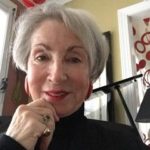 Dianna M. Lindsay-Mattern, Ed.D.
About Company
Dr. Dianna M. Lindsay-Mattern successfully served as the principal of five large and nationally recognized suburban secondary schools prior to retiring. She was principal of Ridgefield High School, Ridgefield, Connecticut; Worthington Kilbourne High School, Worthington, Ohio; New Trier High School, Winnetka, Illinois; and both North Olmsted Junior and North Olmsted Senior High Schools, North Olmsted, Ohio; she served as the Head of School for an independent day school in New Albany, Ohio; she was a school superintendent in a small suburban district also in Ohio. She served as Assistant Superintendent for Academics for seven years in the Williamsburg-James City County Schools, a large county system of 15 schools prior to retiring to attend to her terminally ill husband. While Dr. Lindsay-Mattern held other key secondary education positions, her passion is working with students and staff. She earned five master's degrees in history/social studies, curriculum/instruction, guidance/testing, administration, and higher education administration, Dianna's doctorate is in Urban History and her undergraduate degree is in anthropology/sociology. She is a life-long learner. After retiring as assistant superintendent, she served as a teacher-leader at Williamsburg Christian Academy, Head of High School, and a teacher in AP Art History, AP Government, AP Human Geography. Dr. Mattern's skills include: Pedagogy of Research-Based Instructional Strategies, Peer and Labor Negotiations, School Climate and Culture, Pandemic Interventions and Scheduling, Media Relations, Diversity, Equity, and Inclusion Strategies, Parent Engagement in High Performing Instructional Environments, Data-based Benchmark Testing, Transition Plans from Middle to High School, School Rituals, Onboarding Employees at all Levels, Jewish Day School Leadership, Christian School Leadership, Universal Design and Leadership, and Board-Superintendent Relations. These skills have been developed after 28 summers in leadership positions at the Harvard Principals' Center and being exposed to the leading researchers in these topics and others.
Dr. Lindsay-Mattern is a New England native, hailing from suburban Boston, Massachusetts. She volunteered on three national boards – The Harvard International Principals' Center, Cambridge, Massachusetts; The Foundation for Human Potential, Chicago, Illinois; and The Headmasters Association. Dr. Mattern has published over thirty professional articles; in addition, she has been featured in such popular publications as Redbook, Chicago Tribune, Cleveland Magazine, Columbus Monthly Magazine, Money, Savvy, Ms., The Washington Post, Ridgefield Magazine & Neighbor-to Neighbor Williamsburg. Selected honors and awards include: The Ohio Principal of the Year (OASSA), Ohio Milken Educator, Tony Cook Memorial Scholar, Fulbright Scholar, The National PTA Education of the Year, Target Department Stores Educator of Excellence, Principal of Leadership and Integrity (School Safety Organization), Phi Delta Kappa Educator of The Year, and The Executive Educator 100 Upcoming Young Educators.
Favorite volunteer efforts include Alzheimer's, International Education, Organ and Tissue Donation, and the Cystic Fibrosis Foundation. For relaxation, Dianna likes to play her harp, dabble in stained glass creations, golf, walk, read, and ride her bike. Dianna is married to Dr. Russell H. Mattern, retired USAF and professor of cyber security and risk management at National Defense University.