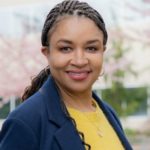 About Company
Dr. Campbell retired as Superintendent of Federal Way Public Schools (FWPS) in 2021. Dr. Tammy Campbell led the district in positioning its scholars to seize very bright futures. Intentionally planning with the Federal Way School Board, Dr. Campbell spent her seventh and final year in Federal Way Public Schools mentoring and coaching the succession superintendent. Under her leadership, FWPS has realized both regional and state level accolades with the FWPS School Board of Directors named as the Large District Board of the Year by the Washington State School Directors' Association, and Dr. Campbell being recognized as one of the 25 most influential leaders in the Seattle Region by Seattle Magazine. However, her most impactful achievements include:
Graduation rates have increased for the last eight consecutive years, currently at 88.2% for the class of 2020. This includes significant narrowing of graduation gaps for scholars of color.
FWPS has received regional recognition for college going rates and attainment.
As the most diverse district in the state, FWPS has some of the highest numbers of scholars enrolled in advanced placement courses and those who persist in college during their second year.
Scholars in Career and Technical Education (CTE) courses are earning industry-recognized certifications and are participating in field trips and internships offered at Microsoft, Boeing, STEM companies, and more.
Scholar Voice as an ubiquitous lever at all schools including every principal meeting with their scholar advisories every month to examine data, elicit strategies, and gather feedback on continuous improvement.
In 2017, the community supported the passage of an unprecedented bond package of almost half a billion dollars — the largest bond measure in FWPS history and one of the largest in the region.
A systems approach to racial equity where EVERY staff member engages in professional learning on dismantling systems that close doors for scholars of color and other scholars who are furthest away from educational justice — FWPS has a culture where we lead for equity throughout the organization.
Dr. Campbell's upbringing as a young girl in the Louisiana Delta, in a time of de facto segregation, convinced her schools are "game changers" for students and communities. That awareness led her to accomplish many firsts in her family including high school valedictorian, first college graduate, and first to receive her doctorate.
At every milestone, she would reflect on her journey and the key people who lifted her toward her dreams. Almost always without fail, they were the teachers who lifted her up and believed she could do incredible things. Dr. Tammy Campbell began her career in education as a classroom teacher and brings over 24 years of experience to her role as Superintendent of Federal Way Public Schools. She has served as a principal, executive director of teaching and learning, executive director of instructional programs, assistant superintendent of teaching and learning, and higher ed faculty.