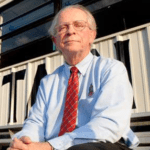 About Company
Dr. Dwight Pfennig earned his doctorate at Seton Hall University and has over 34 years of school leadership experience. Dr. Pfennig founded Lessons Learned, LLC, and currently serves as its President. He formerly held the Louise M. Conley Chair in Educational Leadership as an Assistant Professor of Educational Leadership at SUNY, Cortland.
Dr. Pfennig trained as a professional negotiator through the Harvard, MIT, Tufts University Negtiations Project. He served as Deputy Commisioner of Education for the State of New Jersey and presided as President of the Council of Chief State School Officers Deputies' Leadership Commission while in that position. Dr. Pfennig was member of the Pennsylvania State University Education Outreach Board and served as a reader for the ETS Chief School Administrator Praxis Exam.
Dr. Pfennig has served as lead consultant for 38 State Superintendent and Superintendent searches in six states. 35 of those searches were as Senior Consultant with HYA. Most recently completed were Summit, Edison, and Newark, NJ.
Seton Hall University, Ed. D. Educational Leadership
Seton Hall University, MA Education/Administration
Monmouth University, BA English