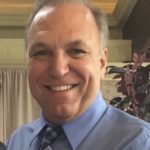 About Company
Dr. Glenn Schilling has over 30 years' experience as an administrator in urban and suburban school districts, including 14 years as a superintendent. Prior to administration, Glenn has been a teacherand learning coordinator.
As a superintendent, Glenn recruited, trained and mentored an administrative team, principals and teachers to focus on cutting edge student learning resulting in an award winning school district, ranked number 1 on the state report card. His experience includes providing leadership in the development and implementation of curricular practices, goal setting related to student performance that supports teacher efficacy, and the development and implementation of progressive teaching models and charter schools. As a principal, Glenn successfully led an urban citywide magnet school and brought a suburban school to being very highly ranked in state performance.
Glenn's colleagues describe him as a true visionary with demonstrated experience and expertise in the improvement of district infrastructures, including developing an onsite daycare for both parents and staff. Glenn's mantra is that a successful district strives to hire and retain quality teachers and administrators and provide them with the guidance, professional development, and support they need to be successful in their profession.
Glenn is a strong believer in community involvement and was highly active in his district's community, serving as president in Rotary and Kiwanis, and as an active member of the Chamber of Commerce.