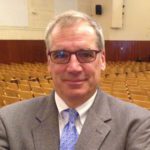 About Company
Dr. Henry A. Gmitro holds a doctorate in education from the University of Illinois but to nearly everyone who knows him, he is simply, "Hank." A visionary leader in public education for many years, Gmitro currently serves as the chief search associate of the premier leadership and development organization, Hazard, Young, Attea and Associates.
As a young man, he worked with special needs youngsters as a camp counselor. That experience so impacted him that he changed his college major to special education. His decision would ultimately take him to leadership roles where he influenced education in myriad ways. Hank beganhis educational career as a special education teacher in DeKalb, Illinois. He worked in the district for eight years in various positions including elementary teacher, school principal and special education coordinator. He has also worked in two suburban Chicago school districts as an elementary principal and an assistant superintendent for instructional services. He concluded his public school service as the school superintendent for thirteen years of Community Consolidated School District 93 in DuPage County.
Hank brings the kind of experience to his current position that can only be learned by coming up through the ranks. His life-long experience as an educator and his years of engaging with boards as a superintendent guide his work with school district leaders to assist them in selecting highly qualified superintendents and central office staff. He has conducted approximately 50 searches in a dozen states over the past 10 years including superintendent searches for Los Angeles Unified School District, CA (twice), Houston Independent School District, TX, Montgomery County Public Schools, MD (twice), and Fairfax County Public Schools, VA (twice), Portland Public Schools, OR, and the state superintendent search in Maryland.
In addition to his background as a superintendent, Hank's professional affiliations provide an excellent platform for his present work. Hank has been on the governing board of the American Association of School Administrators (AASA) 2005 – 2009 and the DuPage County chairperson of the Illinois Association of School Administrators (IASA). He has assisted school districts and boards with strategic planning, governance workshops, and organizational design studies.
In addition to keeping abreast of and frequently being on the cutting edge of trends in the field, Hank has been actively involved in educational initiatives impacted by legislation. As chairperson of the Legislative Education Network of DuPage he frequently met with legislators regarding education legislation. He has conducted numerous workshops and presentations to school leaders and he recently published two articles in the March 2018 issue of AASA's School Administrator, – "The Changing Nature of Superintendent Searches" and "What Candidates Look for in a Board."
Hank Gmitro is firm believer in continuous improvement through strategic planning, implementation, and evaluation. He has served as a judge and examiner for the Lincoln Foundation for Performance Excellence and as an examiner for the Baldrige National Quality Program.
Hank Gmitro, is an educator who leads by example. His community involvements have included Kids World – Community-Built Playground, the Carol Stream Chamber of Commerce, P.E.P. (Partnership for Educational Progress), Wesley Day Care Board Member and President, Arts in Riverwoods, and the United Way.
Northern Illinois University – BA Special Education
Northern Illinois University – MA Educational Leadership
University of Illinois – Ed.D – Educational Leadership