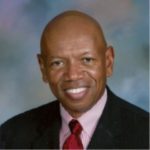 Henry R. Johnson, Jr., Ed.D
About Company
A highly skilled and successful senior executive leader and student advocate, Dr. Henry R Johnson, Jr. has had extensive experience in school administration, management, school board governance and government relations. Over the years, he served as a teacher, assistant principal, principal, central office administrator and state education agency official. At the core of each of these experiences has been his primary focus on student achievement, increasing opportunities for students and closing gaps that prevent students from reaching their full potential. He is known as a trusted leader with staff showing a commitment to their needs understanding the importance of their roles as a catalyst in providing success for ALL students.
Dr. Johnson started his career as a social studies teacher in Norfolk, Virginia. During that time, he was chosen as the city's "Teacher of the Year" and recognized for his passion for students and their academic success. He moved from the classroom in Norfolk, Virginia to become a school administrator in two large school districts (Stafford County, Fairfax County) in the northern Virginia area where he served as an assistant principal and high school principal. Continuing the path of providing outstanding school experiences for students and staff, he went on to become the founding principal of a new high school in Montgomery County, Maryland, the 14th largest school district in the country.
With a desire to take those school experiences to a different level and for even more students, he continued his work in the field of education serving as both the Assistant State Superintendent for Curriculum, Assessment and Accountability and the Interim Deputy State Superintendent for the Maryland State Department of Education. In that position, he led the state assessment work aligned to the "Race to the Top" federal initiative. He also served as a member of the PARCC (Partnership for Assessment of Readiness for College and Career) governing board and was instrumental in implementing the new state assessments in Maryland for students in grades 3-12. In both roles with the state education agency, he and his team of state leaders were responsible for developing a strategic plan for the implementation of curriculum aligned to the new Common Core State Standards in Maryland. In 2016, Dr. Johnson returned to Montgomery County, Maryland to become Chief of Staff to the Superintendent of Schools serving as a liaison between the Superintendent and the board of education, county council and state and federal government officials.
Among the recognitions for his service to education, Dr. Johnson was elected a member of the national academic assembly for College Board. He also served as a governing board member of the Mid-Atlantic REL (Regional Education Laboratory) at ICF International. He was appointed by the governor of Virginia as a member of the Board of Visitors for the University of Mary Washington in Fredericksburg, Virginia. In addition to his recognition as Teacher of the Year for the City of Norfolk, he was also recognized as the Mid-Atlantic Teacher of the Year for the National Council of Negro Women.
Dr. Johnson received his bachelor's degree from Virginia Tech, his master's degree from Old Dominion University and his Ed.D from Virginia Tech. He currently resides in Pompano Beach, Florida.