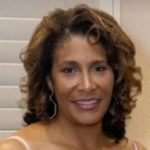 Hiacynth D. Martinez, Ed.D.
About Company
Dr. Hiacynth D. Martinez has close to 25 years of combined experience and training in education. She has worked in communities covering a broad spectrum of socioeconomic backgrounds in Southern California. She has held various teaching and senior level management positions including elementary school teacher, Title I Coordinator, Assistant Principal, Principal, Chief Personnel Officer, and Assistant Superintendent of Human Resources. With an expertise in human resources/personnel leadership, she has been responsible for overseeing the daily operations of large and small PreK-12 school districts. Her experience in being the respected and trusted voice of all personnel matters have proven to be invaluable to district leadership team, site level leadership, school boards and among political partnerships. As a critical part of her work, she most enjoys mentoring administrators, aspiring administrators, teacher leaders, support staff leaders and student leaders.
Being a HYA Consultant/Associate is a leadership dream come true for Dr. Martinez. As the premier nationwide education consulting firm with over 30 years of executive search and education consulting experience, Dr. Martinez is thrilled to be a part of the country's leading search firm. Prior to joining HYA, Dr. Martinez has worked in Santa Ana Unified School District, Lennox School District, Westminster School District, ABC Unified School District, Norwalk-La Mirada Unified School District, and Compton Unified School District. She also held various management positions in Corporate America, which preceded her career in education.
Hiacynth holds various degrees and certifications including Bachelor of Arts in Business Administration and Management, Master of Arts in Multicultural Education, and a Doctor of Education in Educational Leadership from the University of Southern California. Prior to graduating from USC, Hiacynth also attended Clark Atlanta University, California State University, Fullerton, California State University, Dominguez Hills, and University of California, Los Angeles.
Dr. Martinez in a member multiple professional organizations including, the Association of California School Administrators, the California Association of African American Superintendents and Administrators, the California Association of Latino Superintendents and Administrators, the American Association of School Administrators, and the University of Southern California Alumni Association.
She is passionate about leading on behalf of the voiceless, leading for the benefit of the underserved, leading to leverage human capital to improve student outcomes, leading to lift communities out of cycles of decay and leading to elevate those who have been told they have reached "their top floor" when the elevator continues to lift others higher and higher.
Spending time with her husband and son, other close family members and trusted friends bring balance, perspective and immense joy and love to Hiacynth's life.
California State University, Fullerton, BA Business Administration/Management
California State University, Dominguez Hills, MA Multicultural Education
University of Southern California, Ed.D. Educational Leadership