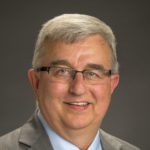 About Company
Jack R. Smith holds a PhD in Instructional Leadership from Notre Dame of Maryland University. He has more than 30 years of leadership experience in school buildings and school systems as well as over a decade of teaching experience at the middle and high school and college level. Dr. Smith currently serves as the liaison between the American Association of School Administrators and the Next Education Workforce initiative at Arizona State University. During his career Jack Smith served as a superintendent of two districts in Maryland, Calvert County (7yrs/16,500 students) and Montgomery County (5 yrs/165,000 students). He also served as as the Chief Academic Officer for the Maryland State Department Education and as Interim State Superintendent for Maryland. Prior to moving to Maryland in 1998, he worked in schools in Washington State, Tokyo Japan, and Chiang Mai Thailand .
Throughout his 42 years in education Jack Smith has worked to create access and opportunity for all students and pushed to ensure that "all means all" when we speak of students. In 2013 he was named the Maryland State Superintendent of the Year. He has also been recognized as a change agent and leader by the Maryland State Department of Education, College Tracks, the Arts Education in Maryland Alliance, school boards and numerous other organizations.
In his work as an associate for HYA, Dr. Smith has worked closely with school systems and professional learning organizations to ensure that teachers have the expertise and tools they need to reach every student. Additionally, he has coached and advised superintendents, in both small and large systems, about a wide range of issues, challenges and opportunities, working both with individuals and groups of leaders.
Eastern Washington University, BA English
Eastern Washington University, M.Ed. School Administration
Notre Dame of Maryland University, PhD in Instructional Leadership