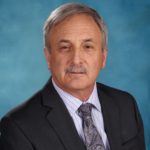 About Company
Dr. James Lynch has been an educator for many years and has administrative experience from teacher, Curriculum Specialist, Student Services and Principal at all levels from pre-school through 12th grade and for the past 13+ years has been a Superintendent of Schools.
Jim began his teaching career in New Jersey over thirty years ago as a teacher of mathematics following graduation from Kean College of New Jersey formerly known as Newark State College. Shortly thereafter he enrolled in a master's degree program and obtained his degree of Master of Education in Educational Administration from Rutgers: the State University of New Jersey. While working in various leadership positions in a Pennsylvania school district, Jim obtained his degree of Doctor of Education in Educational Theory also from Rutgers. Recently he has obtained a certificate in Leadership and Management from the Wharton School at the University of Pennsylvania. He holds New Jersey Professional Certificates as School Administrator, Principal, Supervisor and Teacher of Mathematics.
Dr. Lynch has served as a Superintendent of Schools for over 13 years and has recently retired as Superintendent of Schools in a Gloucester County New Jersey school district. Previous to being a Superintendent he spent 11 years as a principal of a comprehensive middle school in a large suburban school district in Pennsylvania and prior to be principal he served in a variety leadership positions from curriculum coordinator to student services coordinator in the high school within that same district. During his tenure as Superintendent his school districts were defined as high performing districts by the Department of Education and as principal his school achieved adequate yearly progress as defined by the No Child Left Behind Act. Additionally, he has provided leadership to several innovative programs such as using the raising of Seeing Eye puppies to promote core values, Seven Habits of Highly Effective People Curriculum for Teens and developing community partnerships among others. Additionally, Jim has taught at the university level. Over the past twenty years he has taught in the graduate education program at Widener University obtaining the rank of Adjunct Assistant Professor and for over ten years as an Adjunct Lecturer at Holy Family University in both their School of Education and School of Business. Dr. Lynch has taught graduate level courses in performance management, training and development, educational research, curriculum development and educational leadership. Jim ceased teaching at the university level when obtaining a superintendent position in order to devote all his time to that position. Furthermore, he has served as an organizational development consultant for organizations such as the Federal Aviation Administration, RCA, First Fidelity Bank, police departments and communities designing and delivering training programs such as stress management, values in organizational behavior, and partners in problem solving to name a few. He has also served as a 'life coach' to professional athletes and coaches. Most recently he serves as Senior K-12 Leadership Consultant for the Education Leadership Research Center at Texas A&M assisting with school improvement grant activities focused on the role that leadership plays in school improvement (particularly in the turnaround process) and the research and development of a series of virtual leadership study councils for principals and superintendents.
Dr. Lynch is or has been a member of numerous professional associations: Association for Supervision and Curriculum Development (ASCD), Phi Delta Kappa (PDK), American Society for Quality, National Staff Development Council, American Arbitration Association, Association of School Administrators and the New Jersey Association of School Administrators. He has presented on several occasions at the national ASCD conference, at the PDK Summit on Public Education in Washington DC and numerous times for other national, local and state associations. Jim has been a member of the Malcolm Baldrige National Quality Award Board of Examiners and has been recognized for this service by the United States Department of Commerce. He is a trained facilitator in the Seven Habits of Highly Effective People, Principle Centered Leadership and First Things First.
He has earned a 'green belt' in the Six Sigma Quality Processes and has been trained in The FiSH! Philosophy, The Literacy Leader, Pathwise/Frameworks Teaching and Learning, the Marzano iObservation Classroom Observation Model, Benchmark Assessment, the three minute walkthrough and new mathematical pedagogy through the Greater Philadelphia Math and Science Consortium. As a lifelong learner he currently participates in the University of Pennsylvania Superintendents Study Council.
Jim is the author or co-author of several articles most recently (July 2016) Leadership and Spirituality in the Journal of Values-Based Leadership and an article on Administrative Portfolio Evaluation for the PAL Network of ASCD. In 2004 he co-authored a book with Dr. Jack Ramsay on adapting athletic coaching skills to improving ones' leadership ability and has assisted Sean Covey in the development of his books. He has received several awards including a Recognition Award from the National Hispanic Coalition of Federal Aviation Employees and the Caring Community Award from the Bucks County Intermediate Unit. Jim also serves as a Fellow of the Center for Educational Leadership at Training Vision Institute in Singapore. Additionally he has assisted The Gates Scholarship and the Wells Fargo Academic Leaders Fellowship as a reader and interviewer.
Jim is proud to have joined HYA Associates and looks forward to assisting districts in their quest for excellence. His areas of specific expertise is in leadership development/coaching/mentoring, strategic planning, mindfulness (stress management), goal setting, negotiations, labor relations, conflict resolution, organizational culture, principles of the Baldrige National Quality Award, Six Sigma and it's educational applications for quality improvement, servant leadership, personnel recruitment, succession planning/leadership transition and school safety. Jim's strength lies in that he adapts all of his interactions to the needs of his client and is goal oriented.
Jim has been married for over 30 years, has two children, five grandchildren and resides in Woolwich, New Jersey.